About Thrive On Education
Since 2016, when Elise founded Thrive On Education, she has been helping families and children with dyslexia and ADHD. Alongside numerous diplomas and certificates, all concentrating on Education and children with learning needs, Elise is currently completing her Masters in Education in Inclusive Education.
Elise continues to stay immersed in education and research focused on children with learning differences and needs.
Currently, Elise is expanding into research and education of children with Autism Spectrum Disorder.
Elise's reputation and quality of work are well known and she is sought after by schools, childcares and families of children with diverse learning needs.
Elise has invested the past few years in extensive research and education into adapting the curriculum for students who are struggling to achieve, filling the foundational gaps on which further learning depends.
Why I do what I do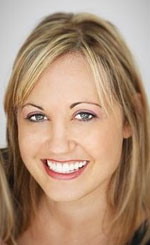 When my daughter was diagnosed with learning needs, it was devastating to discover that her strengths would not be evident in the classroom setting; only her weaknesses.

It was then that I realised the battle that parents face in making sense of the countless new terms introduced to them, trying to make sense of twenty page educational psychologist reports and attempting to partner with the school to get the best for their child.
Being a trained teacher, I understood my daughter's report and was able to quickly put strategies, games and activities in place to help with her learning. I was also able to request accommodations in class, knowing what was feasible for a teacher to adopt while working to get the absolute best for my child.
I realised that I wasn't the only parent struggling to create opportunities for improvement and success for my child. Many parents began to approach me seeking guidance and assistance in order to help their child(ren).
I believe in educating and empowering parents, giving them tools and strategies to become better advocates for their child for the remainder of their formal schooling years.