Is your child struggling at school? Are you looking for support?
Thrive On Education provides specialised programmes for children displaying learning difficulties at school, or for children previously diagnosed with a learning disability such as ADHD and dyslexia.
Our programmes are designed to work in partnership with schools to obtain the optimal learning environment for children.
The programmes can be used at home or at school and help the parent become a better advocate for their child's learning needs.
Thrive On Education assesses each child, identifying their individual strengths, interests, learning styles and optimal learning environment, while also determining the possible gaps in the foundations on which future learning depends.
Each programme is individualised to suit the child's optimal learning needs.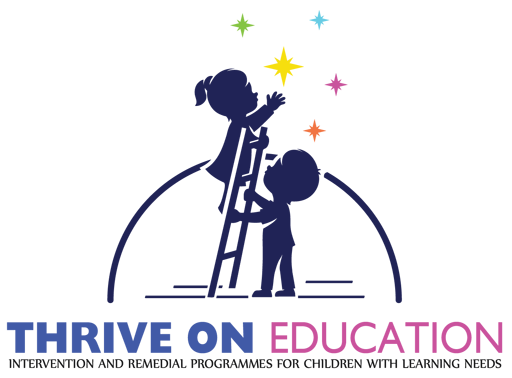 "Working with Elise is a pleasure. She has worked closely with my 14-year-old son with dyslexia and myself, giving us a new perspective on how his unique learning needs could best be met. She also gave us valuable tips and ideas for studying that match his interests and are most effective for his style of learning. She is a great source of ideas and strategies. Elise is also a passionate advocate for the improvement of the school learning environment and individualising it in simple ways that are manageable and effective for the student. We would highly recommend her work."
– Naomi
"We found a lot of confusion around a diagnosis for our child, and even more difficulty due to her being from split parents. However, we engaged Elise for some assistance, we found Elise incredibly professional. Our child was extremely comfortable with her and spoke very openly. Elise's questions were worded and presented in such a way that our child actively engaged in conversation; it was amazing to see. Elise pointed us in the right direction in a system that is incredibly hard to navigate around. The future planning and advice was in step by step stages and easy to understand and implement with great results. I absolutely recommend Elise."
– Nicola

"My daughter struggled with reading at the beginning of this year. We tried many different things. Since taking part in the Foundations Programme, she has thrived and cannot wait to do her word games and activities at home. It is now an effort to stop her! Thanks Elise."
– Amanda